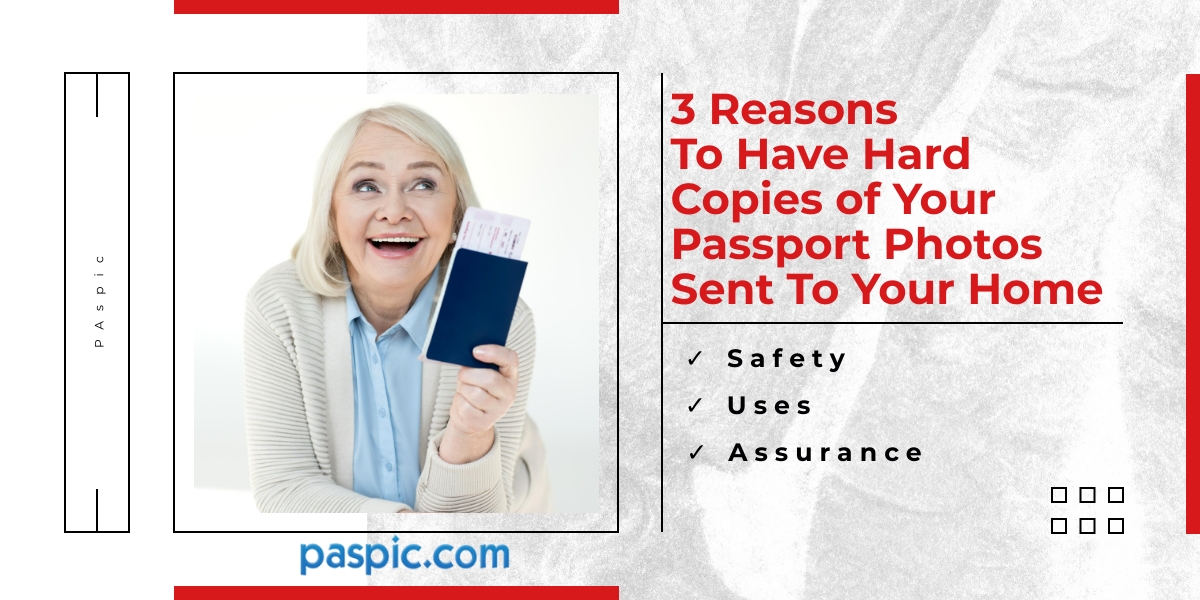 It's fair to say that the passport application process is now more convenient than ever before. After all, more often than not you'll now have the choice over whether you submit a digital or paper application. However – no matter which route you choose to go down – it's always worth having the hard copies posted straight to your door.
Let's look at 3 benefits you stand to gain by doing this (even when you're submitting a digital passport picture!).
✓ Safety
The slightest bit of damage to your passport photo can render it invalid. In fact, the guidelines clearly state that any images should be 'free of creases and serrated edges'. Of course, the likelihood of these things actually happening only increases when you're tasked with tracking down a photo booth and taking your photos home with you from there. Meanwhile, you can rest assured that the images will be in perfect condition when they land in your lap if you have the hard copies sent straight to your door in a protective envelope.
✓ Uses
You just never know when you'll need a passport-style photo. Even if you choose to submit a digital passport photo, you'll surely get use out of having spare hard copies at your home. These can be used in numerous instances – including for other forms of identification in work or education. Remember, once you've got the hard copies in your possession it will mean you won't have to go through the picture-taking process all over again.
✓ Assurance
If you go down the right channels to attain hard copies then you'll also have the benefit of some added assurance that your passport photos meet the guidelines. Paspic, for instance, always check every picture to ensure it meets the criteria before then sending the hard copies to your home. This should ultimately be another weight off your shoulders as you meander through the passport application process.
We're here to help
Paspic has helped out countless people during the passport application by sending them hard copies of their photos in the post. Now – even if you're submitting a digital passport photo – you can still take advantage of our service by uploading your picture and letting us confirm it's satisfactory.